Custom Portrait Image Guidelines
Providing a clear and well-lit photo is the key to bringing your memories to life with our Custom Portrait. Great lighting is essential to capture every detail. Dive into our recommendations below to ensure your portrait captures your best moments perfectly :
Photo Tips
Bright light
The key to an exceptional portrait lies in photo quality. Capture a new photo or choose an existing photo taken outdoors under the bright sunlight. If you are indoors, illuminate it with a white light ranging from 7,000 to 10,000K for the perfect shot.
Quality camera
We recommend using a professional digital camera or a cutting-edge smartphone with advanced photo capabilities for a portrait that truly captures every detail. This ensures optimal clarity and results you'll adore.

#NoFilter
We recommend avoiding filters for a portrait that beautifully mirrors your unique features. They can alter natural tones, making it a challenge for us to capture your true essence.
Full face
For a portrait that captures your essence, ensure your entire face and neck are visible to the camera, free from shadows. This helps in showcasing every nuance and detail of your features.
#JustSayCheese
A smile can light up any portrait! For a Custom Portrait that radiates positivity, wear your authentic smile. It's the finishing touch to ensure a joyful Custom Portrait.
Be yourself
Your jewelry or accessories tell a unique story about yourself. Display it proudly so we can emphasize each delicate detail and enhance the elegance of your Custom Portrait.
Photo Tips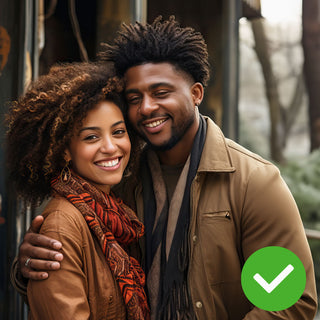 Good
• Look at camera
• Eye-level photo
• Excellent lighting
• Whole face & neck are visible
• Always wear a smile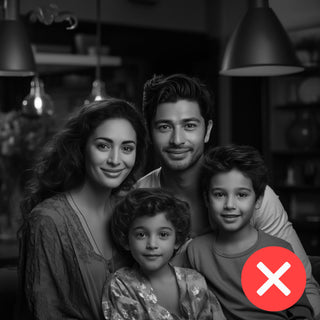 Bad
• Black and white photo
• Poor lighting
• Heavy shadows
• Obscured skin tone
• Can't see details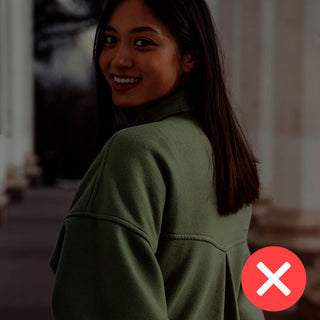 Bad
• Poor lighting
• Heavy shadows
• Can't see details
• Cropped head
• Obscured skin tone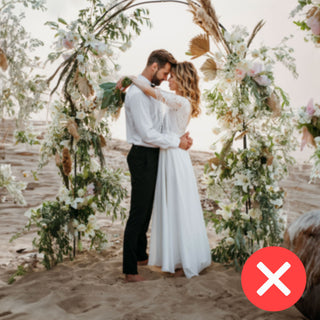 Bad
• Subject too far
• Too blurry
• Can't see details
• Lacking sharpness
• Subject out of focus
Unsure about your photo quality?
Send your photo with confidence to order@madebyamen.com. We understand that finding the ideal photo can be challenging, especially for those in a rush or placing express orders. Trust our portrait artists to create a meaningful portrait from your provided photo.